Unitree B2
Go Beyond the Limits
Lead The Industry Application
Watch Video
Fastest running industrial-grade quadruped robot at

6m/s

[1]

All-rounded to Cope with A Variety of Environments

Excellent terrain adaptability to ensure stable travel on slippery or uneven surfaces.

Climbing stairs as if they were flat.

Excellent sustained stair climbing, effortlessly tackling steps.

Remains extremely stable and balanced when climbing.

170% increase in joint performance with 360 N.m of torque

Extreme performance provids greater flexibility and stability for industrial operations.

Overcoming obstacles. Stable and tough.

Superior obstacle-crossing ability, easy to cross the mess of wood piles, 40cm high platforms and other obstacles

100% increase in sustained

load 200% increase in endurance

100% increase in continuous walking with load greater than 40kg; continuous walking with 20kg load can last for greater than 4 hours with over 15km mileage.

200% increase in endurance; unloaded continuous walking endurance greater than 5 hours with more than 20km mileage
Wheeled and Legged Forms
Breaking Through Endurance Limitations
Innovative structural design of the B2 realizes switching between legged and wheeled forms (optional).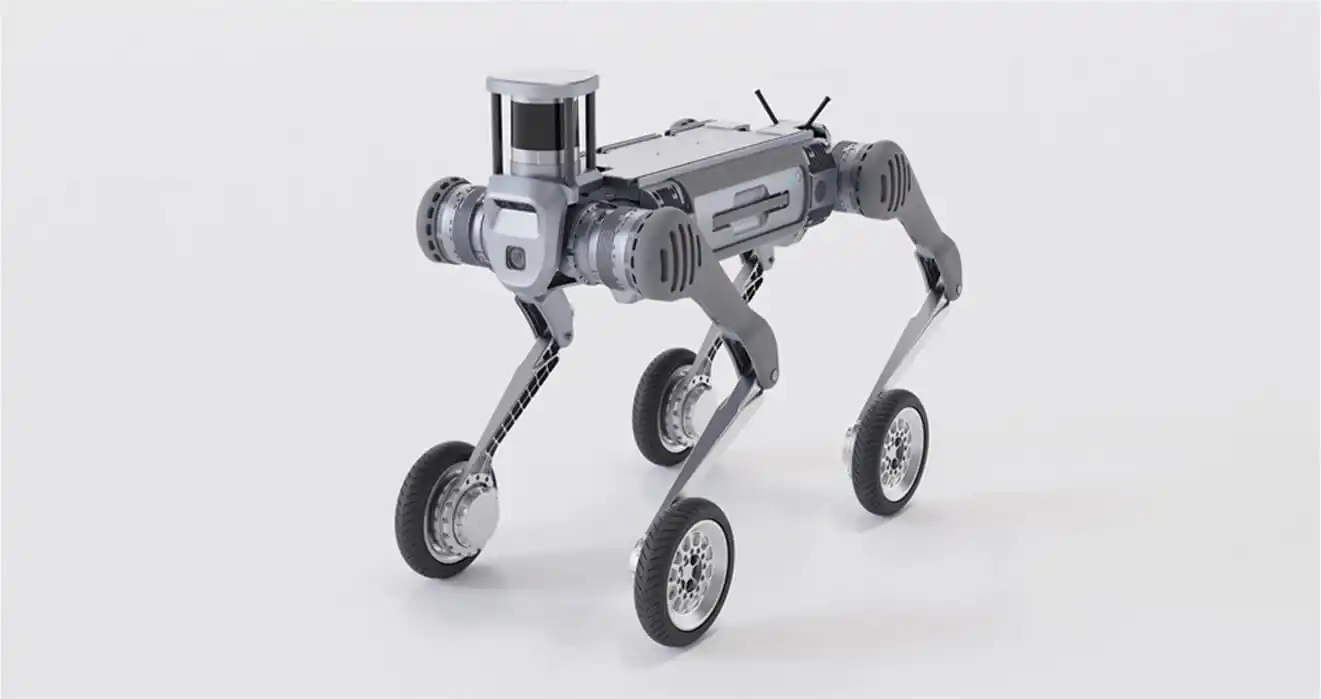 Plug-in Battery
Stable and Reliable Autonomous Charging
B2 battery supports quick change and also supports autonomous charging solutions(optional),suitable for a wide range of solutions.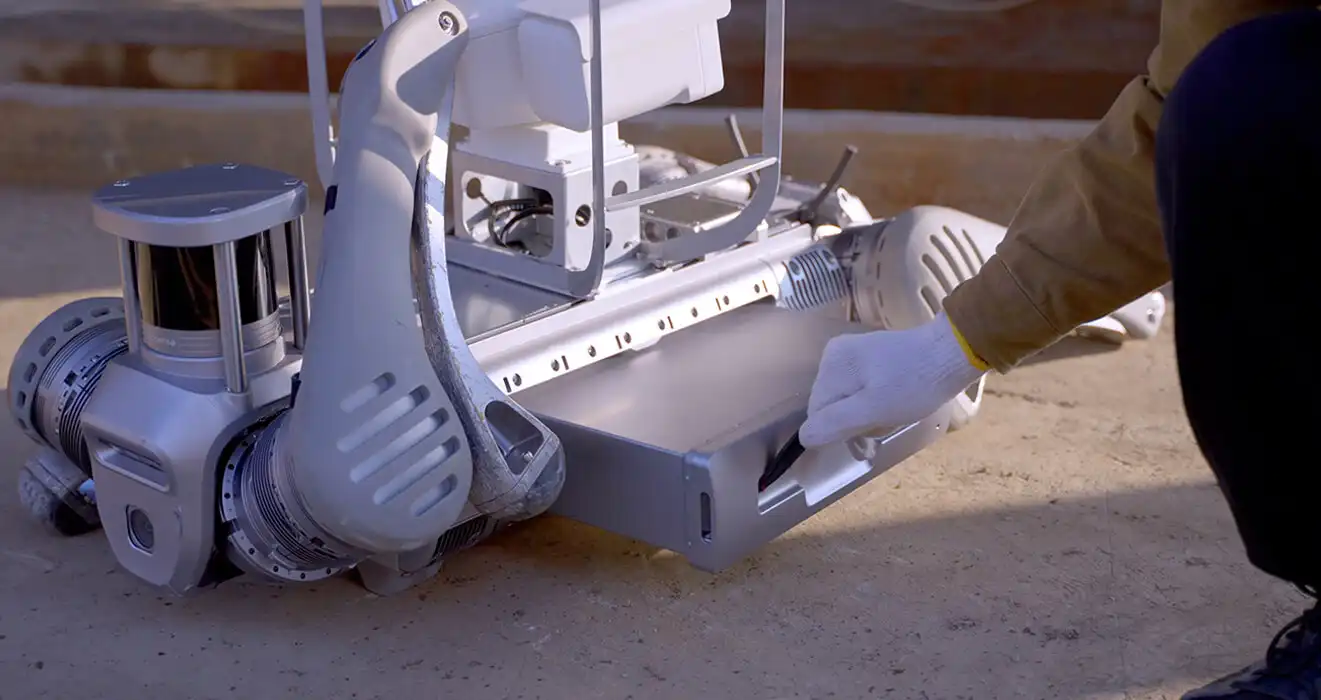 Unitree B2
Full-scene Adaptation, All-around Robot
Max Running Speed

>6m/s [1]

Max Joint Torque

About 360N.m

Longest Jump Distance

>1.6m

Ultra Load

Standing load: 120kg max.

Continuous walking load >40kg

Max Walking Capacity

Obstacle crossing: Max 40cm

Slope angle > 45°

Ultra Long Endurance

Continuous walking without load >5h

20kg load continuous walking >4h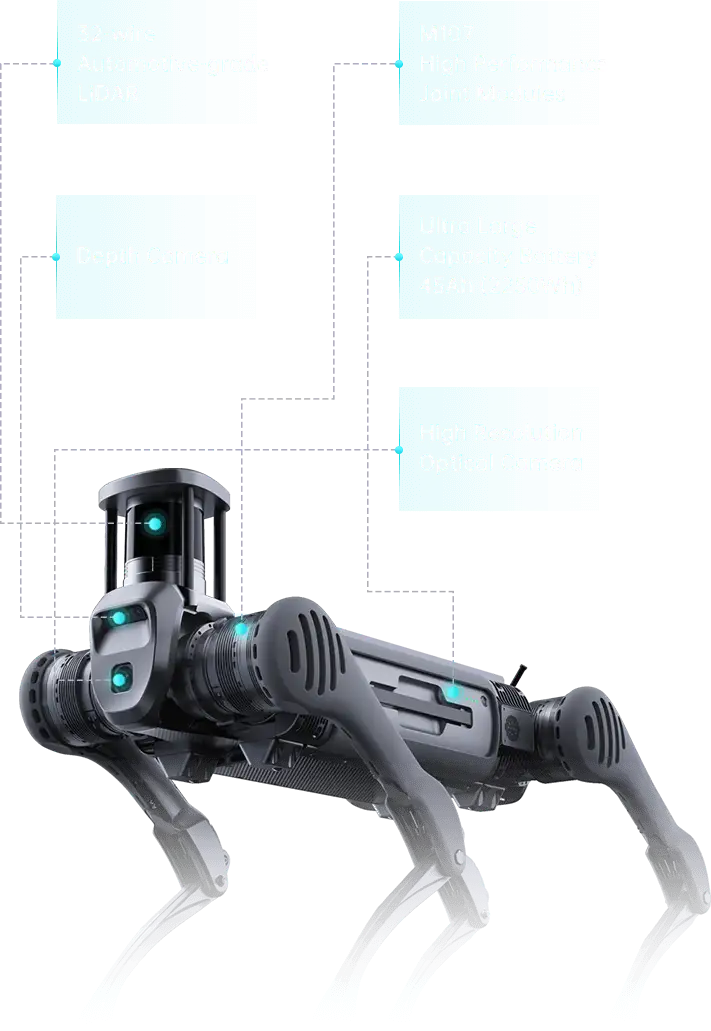 Unitree B2 The Ubiquitous All-around Assistant
Leading Industrial Intelligence in All Scenarios.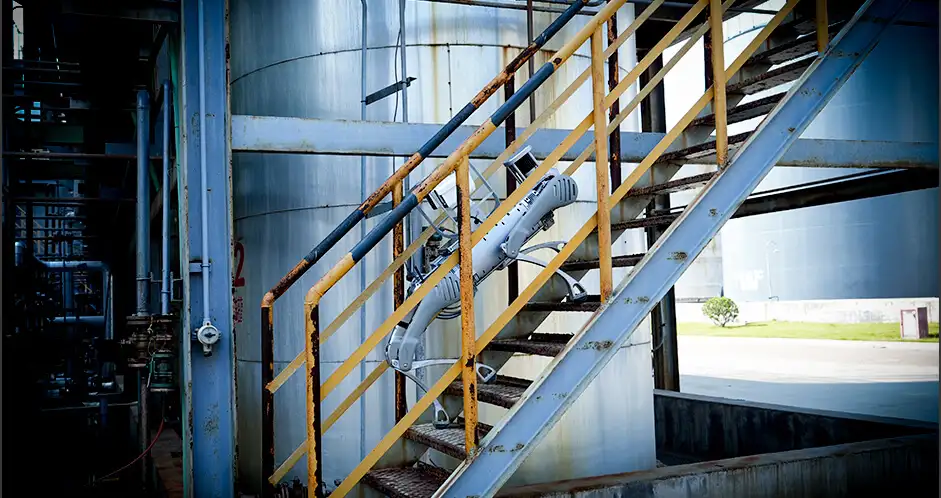 Intelligent Power Solutions Industry Application Leader
—— Power Inspection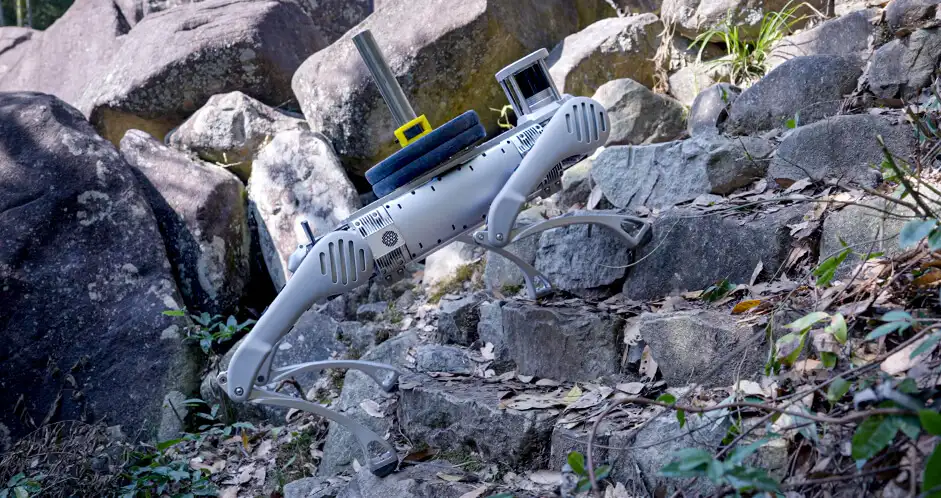 Working on all-terrain like Long Stairs, Rock Piles, Steep Slopes, etc.
—— Emergency Rescue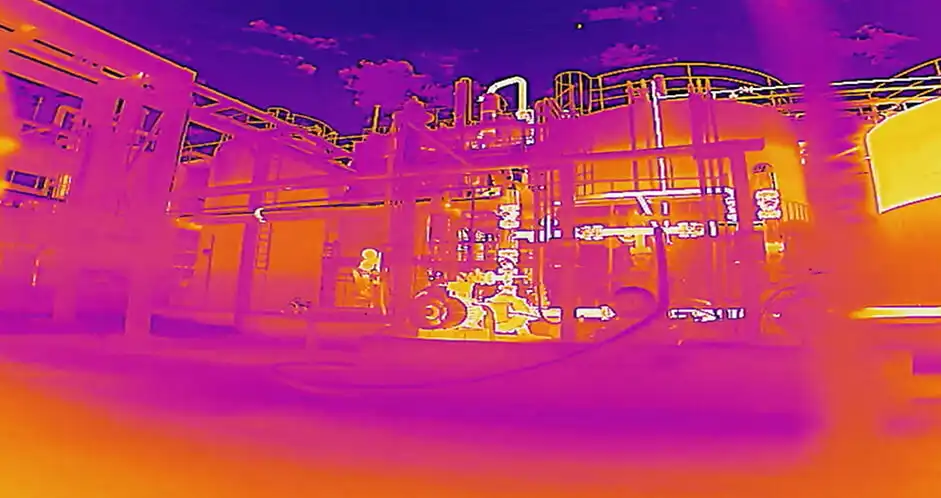 Infrared Scanning 3DMapping Optimized Environmental Perception
—— Industrial Inspection
Unitree B2
Brand New Intelligent Species
The comprehensive performance in terms of load, range, motion capability and speed is two to three times that of existing quadruped robots worldwide!
*[1]: realized in special configurations, in practice there is a speed limit for security purposes
*Part of the function requires human operation or secondary development to realize, different configurations vary.
*The above parameters may vary in different application scenarios and different configurations, please refer to the actual situation.